Starry night city/mono96me/Omi
Starry night city/mono96me/Omi
I drew the streets of Tokyo at night.
While people often say that you can't see the stars in the city, I've added colorful stars to the night sky to create a bit of a pop mood.
You can earn the following SA points via the official SA app for this item.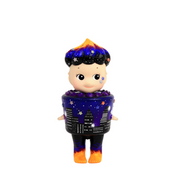 Starry night city/mono96me/Omi
SA Point 28
If you register as a new member of the SA App using the same email address as the login email address of this official online store, you will be able to accumulate SA Points in the App.Earn SA points for purchases at the Sonny Angel Official Store which you can redeem for wonderful prizes!
For more details, click here>>
Please see before making a purchase
OFFICIAL SNS